After Amsterdam I got the train to Paris where I had the privilege of staying at Shakespeare and Company bookshop on the Seine opposite Notre Dame. This place is amazing. It is an English language bookshop stocking new, secondhand, rare and antique books. The shop itself has an amazing selection of fiction, quality literature without any of the fluff (although I did see a Dan Brown book hiding on a shelf, but that was about it for popular trash). It also has non-fiction and other categories. I was only in the shop for 10 minutes before I'd made a list of at least 10 books that I could have bought. The place also has an extraordinary history, most notably being the first publisher of the James Joyce opus Ulysses. It has also hosted such literary giants as Allen Ginsberg, William Burroughs and more. For a full history of the place (which is fascinating) go to the Shakespeare and Company website or the Wikipedia page. The most wonderful thing about the bookshop is the community that has grown up around it. It is so much more than just a retail space, it has a life of its own, a beautiful thing which is a tribute to the passion of owner George Whitman and his daughter Sylvia. Upstairs there is a piano that enthusiasts can come and tinkle on if they desire, and a library where people are welcome to sit and read any of the library's collection for as long as they like. They have readings and events every Monday evening and there is a constant flow of fascinating people either staying or working at the bookshop.
My activities in Paris consisted of helping out at the bookshop, having stimulating and entertaining conversations with the other bookshop denizens and seeing art. The conversations were a big part of the joy for me. After my rather solitary experience in Amsterdam it was wonderful to feel welcomed into a community and was a priceless experience (to quote Mastercard).
I checked out the Louvre, of course, looked at their decorative art collection which did include jewellery, though not a huge amount of it. Apparently the Louvre houses Louis XIV's gem collection, which I searched for but could not find. The Louvre also has preserved Napoleon's state apartments, which are incredibly opulent. I wandered around their ancient collections; Egypt, Greece, Iran, Rome etc, where there was some jewellery, and, maybe I was over-satturated by this point, because none of the beaux arts impressed me as much as the monumental stone winged bull gates from Sargon's palace in Assyria, they were breathtaking. As were the bull capitals from the columns of the Apadana of Darius I's Persepolis. These were once at the top of 20 metre tall cedar columns, and they were huge. Its hard to get a sense of their proportion in the photo but keep in mind that the little fence around it was waist high.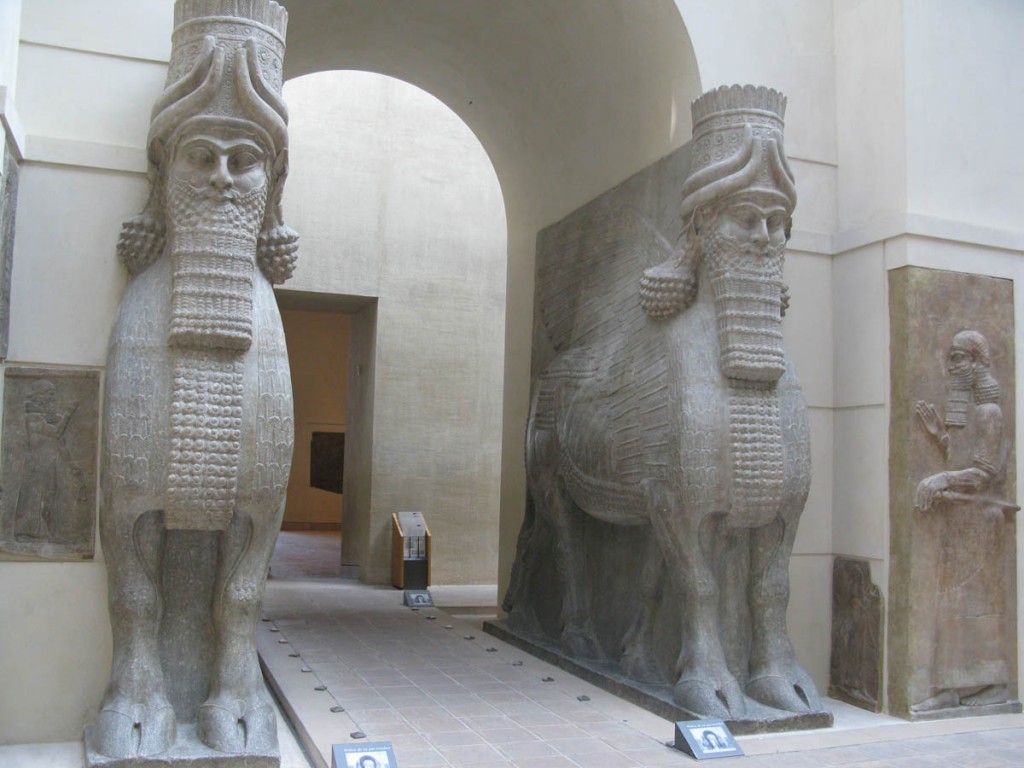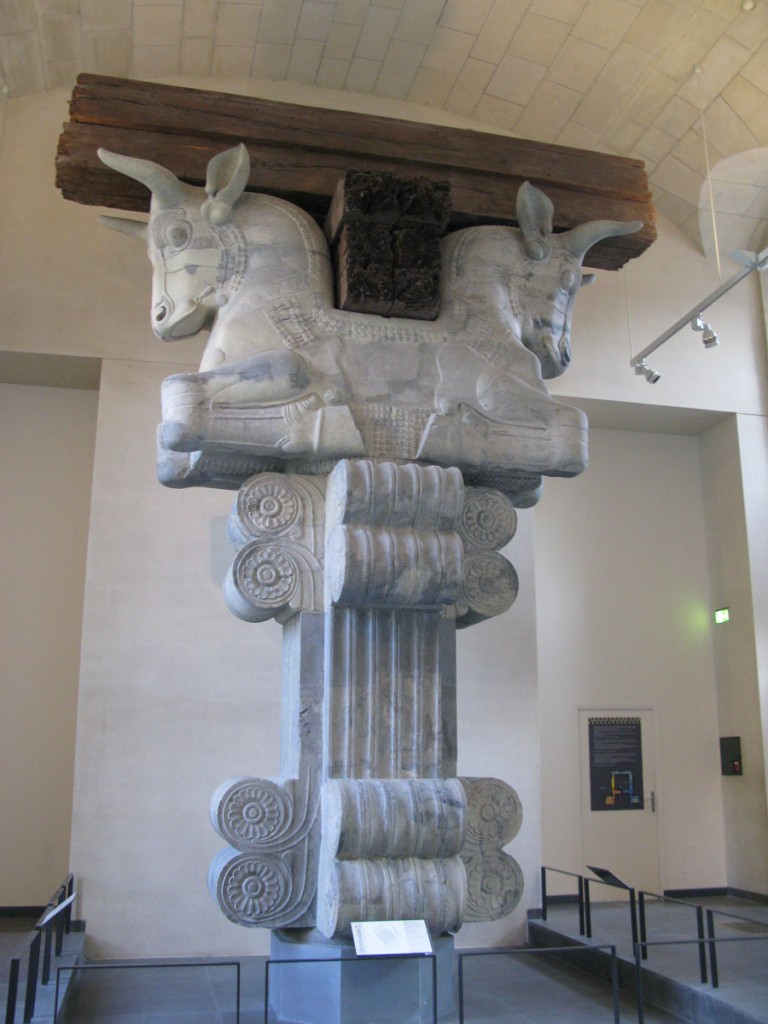 I also found myself in the Louvre, incarnated in an Anselm Kiefer sculpture of a sunflower and a shower of gold with my name inscribed on the stone wall in charcoal. Check me out: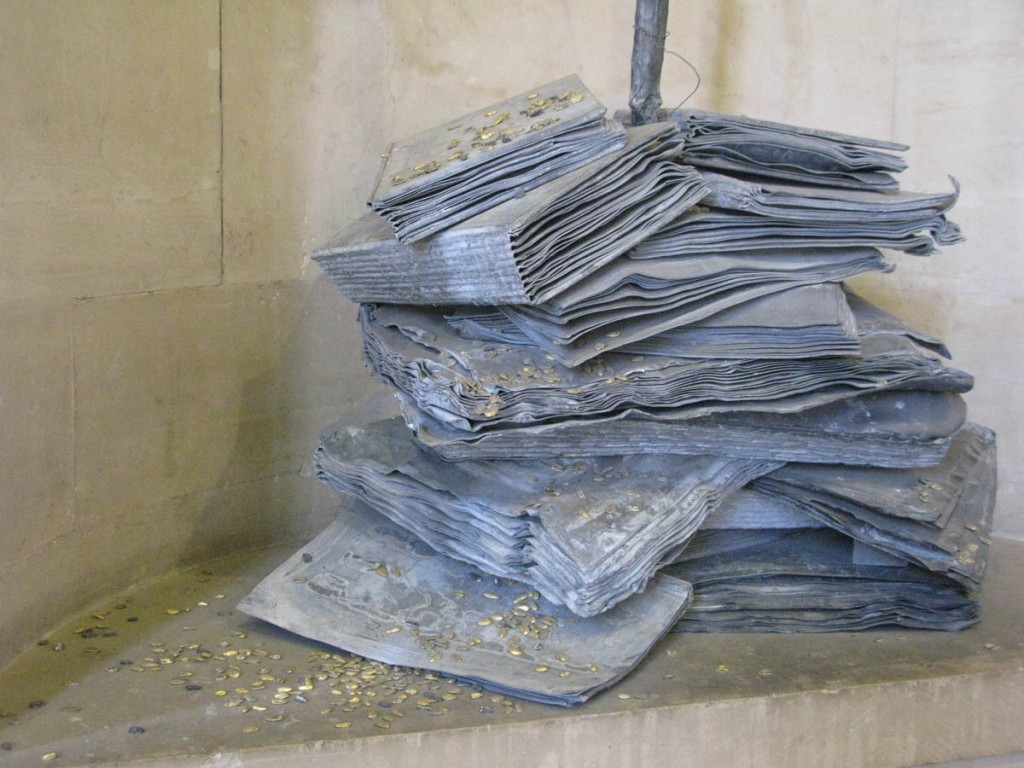 I also have to mention, that while I think its great that so many European galleries allow photos without flash, the huge amount of people having photos of themselves in front of works of art was extremely annoying. Especially since they didn't seem to really even look at the work, just pose for the picture, and of course the other patrons have to stand back so that these people can have their photos and are then prevented from seeing the work. I'm not suggesting that photos in galleries should be banned, because I loved being able to snap pics of favourite works or details for future reference or research, it was just really irritating. The Mona Lisa, unsurprisingly, was almost completely obscured by the people posing in front of it, but I think that that painting is overrated anyway so didn't bother me so much in that instance. It made my blood boil when they did it in front of the Arcimboldos however.
There wasn't really a whole lot of contemporary jewellery to see in Paris, (that I could find) I found one gallery near to the bookshop but it contained mostly production multiples, so I didn't really bother to have a close look. Instead I went to the Centre Pompidou where along with all the fantastic modern and contemporary art there are also great sections for 20th C and contemporary design, and architecture. The forms of THEVERYMANY™'s crazy Rhino designed 3D environment made from anodised and painted aluminium were really inspiring. Thinking about the construction required for this work made my brain hurt, each shape was numbered individually, as you can see in the photo.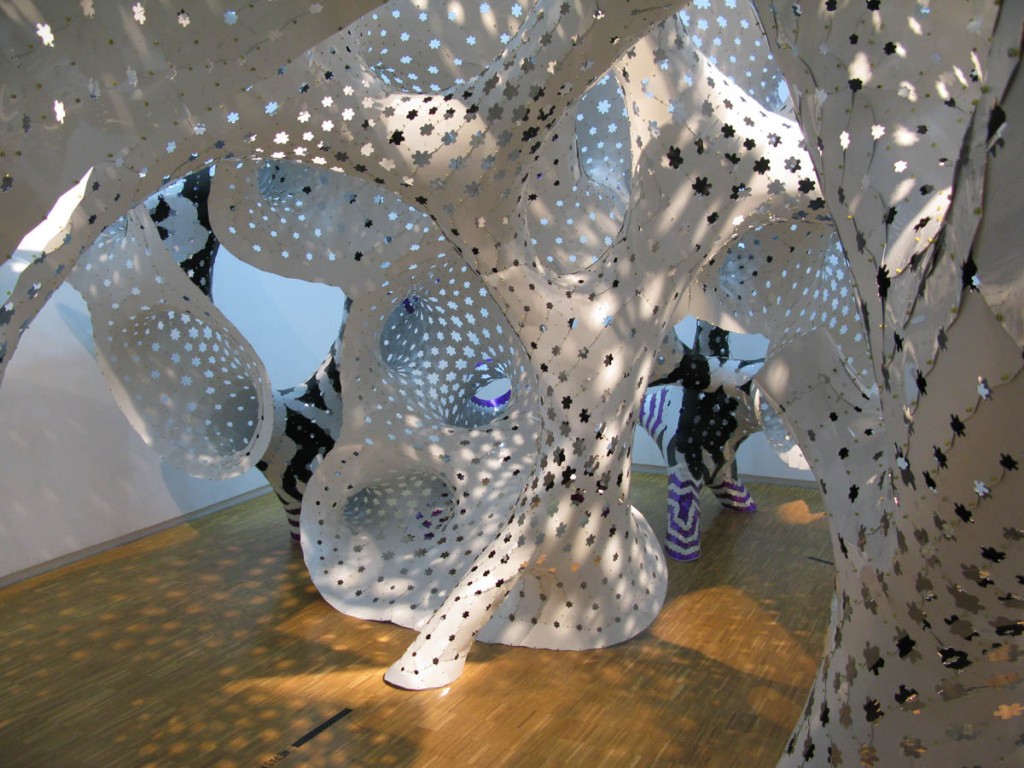 The chairs held together with massive blobs of glue by Jerszy Seymour also tickled my fancy a lot. Glue is awesome.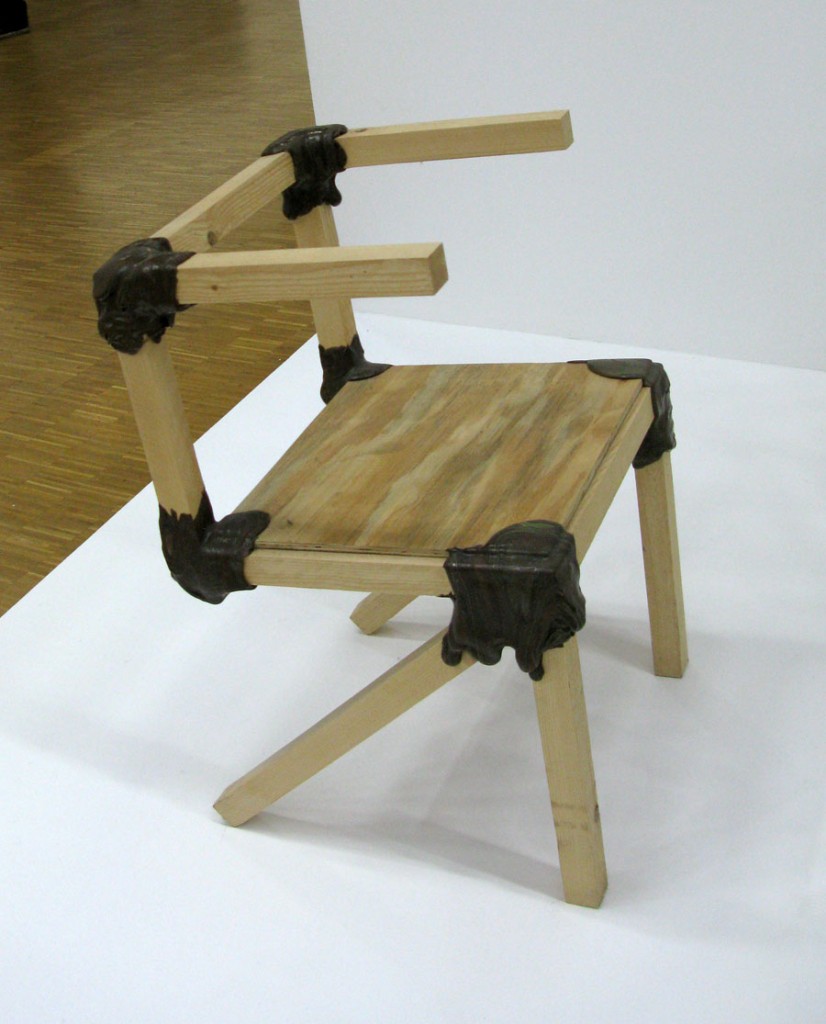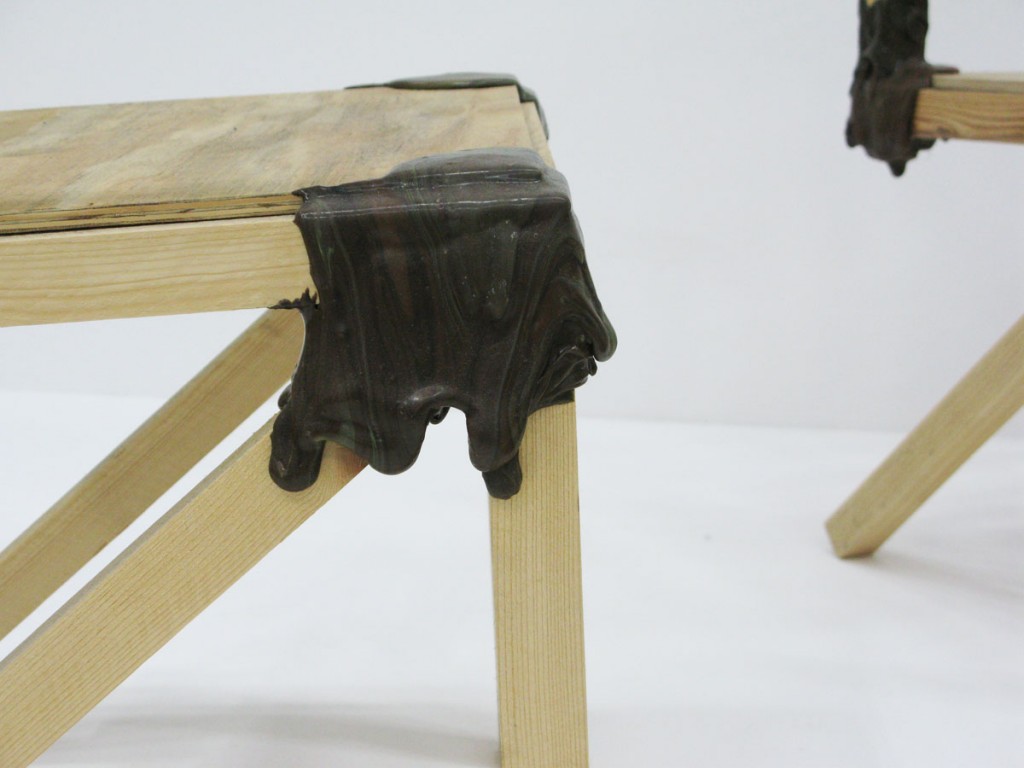 And what kind of a designer would I be if I didn't mention how much I loved the pop art displays? Talk to me Victor Vasarely.
I also caught parts of a great history of video art exhibition which they had installed using a variety of vintage couches, armchairs, beanbags & cushions in small clusters around vintage TVs. Will Wegman and Ant Farm were my favourites, very cool.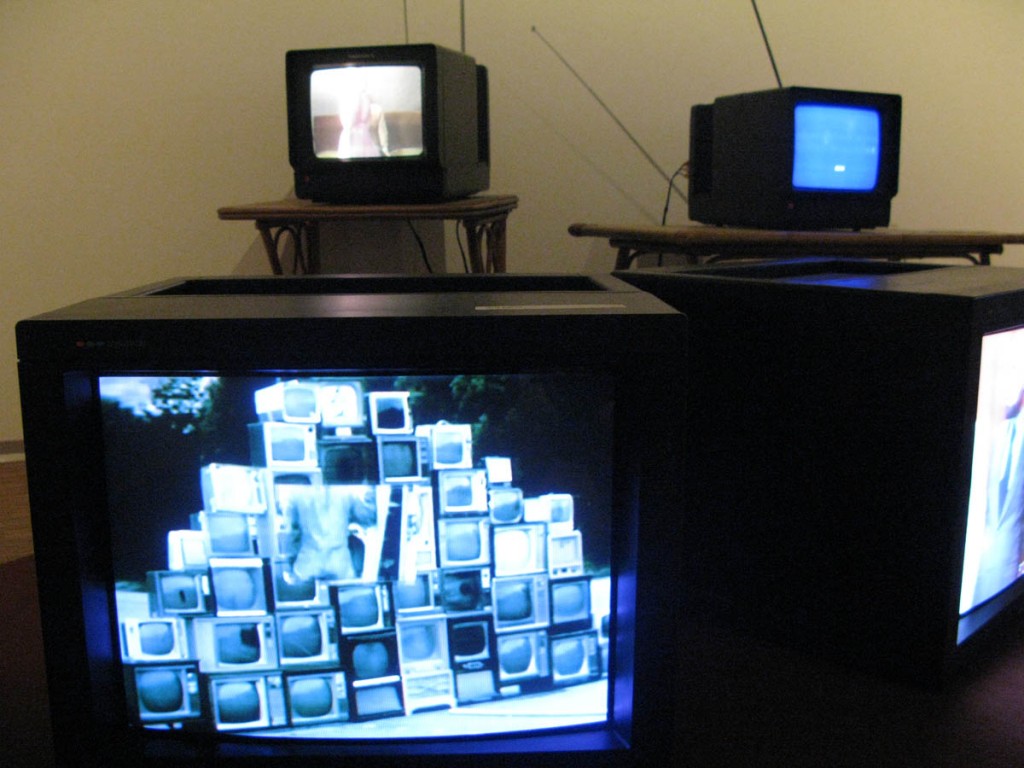 I tried to go to Gagosian Gallery who represent my favourite French jewellery artist Victoire de Castellane, but they were shut while doing exhibition changeover. De Castellane's last solo exhibition was at Gagosian in Paris last year and I have the catalogue, so I was just hoping that they may have some pieces in their stock room that might be on show, but it was not to be. Here are some images of her stuff from that show. I die.
There was a good Ai Weiwei exhibition at the Jeu de Paume which was mostly photographs with some video. It was quite biographical and chronicled a lot of the abusive and unfair treatment that Ai Weiwei has been subjected to by the Chinese government, he was not even able to attend the launch of this show because he is currently not allowed to leave Beijing.